Help your clients create a fast and reliable backup environment using Veeam Backup and Replication and the management console to protect all workloads including virtual, physical, and cloud.
Veeam Backup and Replication provides a single management console to manage all backups and replication for applications, databases, file or print servers and other workloads. When combined with Microsoft Azure for massively scalable and unified storage repository you can create a reliable disaster recovery and business continuity solution that works to ensure availability for mission critical applications and data.
Great Solutions Produce Better Outcomes
Scroll over each icon to find out what makes our solutions stand out from the rest.

Optimize resources
Optimize resources such as the human input and interactions, business processes, and the technology itself.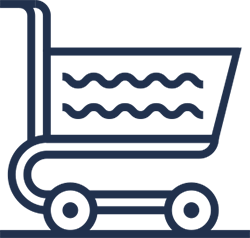 Unlock creativity
Deliver great user experiences and enable creativity, production, and collaborations.

Scalability
Increase productivity, lower labor costs, and ensure a better and more consistent level of quality.

Improve Efficiency
Work from anywhere on any device at anytime with collaborative tools and processes.
Help your customers to create a fast and reliable backup environment
Download the battlecard and learn more about TD SYNNEX Veeam Backup and Replication Click To Run Solution.
Find more content resources